Most Recent FO Features
Do defenses really wear out over the course of a game? Do defenses benefit from long drives that give them more time to rest on the sideline? Guest columnist Ben Baldwin investigates.
Most Recent Extra Points
28 Aug 2008
FEI 2008 Projections
by Brian Fremeau
College football would be better off without preseason rankings. The poll-anchoring tendencies of many voters grant a season-long unearned advantage to teams placed in lofty preseason positions. The voters can't decide if they should rank teams based on expected strength, expected record, or some inconsistent combination of the two. And perhaps worst of all, preseason polls place exaggerated importance on the final game or games of the previous season, smudging every team's clean slate with the residue of last year's final success or disappointment.
Ah, heck, let's join the fray. The Fremeau Efficiency Index (FEI) was always intended to be a retrodictive evaluation metric, not a predictive one. But as first introduced in an essay in Pro Football Prospectus 2008, the power structures of major college football ideally suit the relative consistency and stability of team strength year in and year out. The correlation of winning percentage from year to year in college football (0.60) is much better than it is for pro football teams (0.26). And our drive-based, opponent-adjusted measure of the strength of each team, FEI, likewise has a stronger year-to-year correlation (0.77) than DVOA does for the pros (0.42).
The PFP 2008 essay introduced an even stronger baseline for projecting team strength, a multi-year team evaluation called Program FEI. Program FEI evaluates a five-year performance of each team in each game as though the entire period were a single season. Even though college football teams cycle through an entire roster over a five-year period, and may fluctuate dramatically in their individual game performances over that span, the 60-game perspective more precisely refines the baseline expectations for each program. The complete 2003-2007 Program FEI Ratings can be found here, in Google Spreadsheets.
There aren't too many surprises at the very top of the Program FEI ratings, but a few items are worth highlighting:
Boston College ranks No. 12 in Program FEI, arguably the biggest surprise in the top 20. AP voters have been consistently surprised by BC; the Eagles have only once been ranked in a preseason poll over the last four seasons, but have finished in the rankings each of those years. Even the one time BC was ranked in the preseason poll, they ended the season with a higher ranking. The Eagles are one of only ten teams with a winning record in the last five seasons against the Program FEI Top Ten, albeit entirely against one team (3-2 against the ACC's best, Virginia Tech, including 2-1 in Blacksburg).




Winning Record Against Program FEI Top 10, 2003-2007
Prog. FEI Rank
Team
Prog. FEI
W-L
vs. Top 10
vs. Top 40
1
USC
0.311
59-6
5-1
32-5
2
LSU
0.261
54-10
11-6
26-9
3
Georgia
0.243
48-14
8-7
23-11
4
Ohio State
0.237
51-11
5-4
23-9
7
Texas
0.216
53-10
5-4
15-5
12
Boston College
0.182
44-17
3-2
26-12
14
West Virginia
0.181
46-14
3-2
11-9
15
Wisconsin
0.179
45-17
5-4
17-12
46
Pittsburgh
0.064
28-28
1-0
7-14
51
South Florida
0.041
29-25
1-0
6-8

Also posting a winning record against the Program FEI Top Ten from 2003 to 2007, Wisconsin ranks as the No. 15 Program FEI team despite never finishing a single year better than No. 17. That quirk results from the Badgers' consistent performance over the past five seasons at the top of the Big Ten's second tier, while teams ranked in their vicinity have experienced somewhat less consistency and/or suffered poorer performances against top teams.
Utah (No. 26) ranks as the best non-BCS conference team over the last five years, ahead of Boise State and conference rival BYU, and far ahead of last season's mid-major darling, Hawaii. The Utes, however, did not play a single Program FEI Top Ten team from 2003 to 2007. They open the 2008 season this Saturday at Program FEI No. 9 Michigan.
No team has gone undefeated over the last five years against teams ranked outside the Program FEI Top 40. Three teams (USC, LSU, and Florida State) have lost only once to sub-40 opponents. Six others (Ohio State, Virginia Tech, Michigan, Miami, Tennessee, and Maryland) have lost only twice to sub-40 opponents.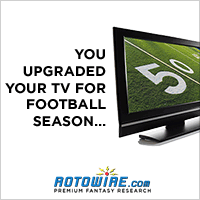 The 2008 FEI Projected Ratings were created from baseline Program FEI data weighted for recent year data, and further adjusted based on returning offensive and defensive starters for each team. This process improved the final correlation of Projected FEI to Y+1 FEI to 0.80. A regression analysis of other transition factors such as conference strength, head coach experience, and returning quarterback experience did not measurably improve the projection model.
Projecting Team Records
It goes without saying that no team should be expected to defeat every team ranked below it, nor to fall to every team ranked above it over the course of the season. In three of the last five seasons, the national champion failed to finish the year undefeated, and last year alone witnessed a barrage of upsets that shook the Top Ten on a weekly basis and allowed two-loss LSU to ultimately be crowned champion. In order to determine how we should expect teams to play against greater or lesser competition, Table 2 presents the five-year composite records of team types against other team types. The Massey Consensus Ratings, a composite that combines more than 100 independent computer ranking systems, were used to create the team type categories.
Records Against Team Type, 2003-2007
Team
Massey Consensus Rank
Total W-L
vs. Elite
vs. Very Good
vs. Above Average
vs. Average
vs. Below Average
vs. Very Bad
vs. Awful
Elite
No. 1-5
289-33
11-11
50-10
66-9
104-3
47-0
8-0
3-0
Very Good
No. 6-15
723-205
10-50
72-72
163-47
281-34
124-2
65-0
8-0
Above Average
No. 16-40
766-444
9-66
47-163
119-119
309-83
143-12
114-1
25-0
Average
No. 41-80
1148-1170
3-104
34-281
83-309
389-389
311-70
251-16
77-1
Below Average
No. 81-105
344-756
0-47
2-124
12-143
70-311
96-96
33-132
32-2
Very Bad
No. 106-115
163-655
0-8
0-65
1-114
16-251
33-132
84-84
29-1
Awful
No. 116-120
7-177
0-3
0-8
0-25
1-77
2-32
1-29
3-3
Like the Program FEI data, nothing is too surprising about the relative performances of team types against one another over the course of many games. What this breakdown does help illustrate is a general summary of win expectations of teams against variable competition, and the comparisons that can be drawn between team type data. For instance, Above Average teams are at least as likely to defeat Very Good teams as Very Good teams are likely to defeat Elite teams. Fans of, say, the No. 10 team in the nation might have trouble with that, conceptually, believing that their team certainly has a better shot at knocking off a Top Five opponent than they have of getting upset by a team outside the Top 25. The team type summary data disagrees with this assumption.
Drawing generalizations about seven categories of team types is one thing, but can we use FEI data to refine win expectations for specific teams? In fact, we can, as Figure 1 demonstrates. The graph plots the expected winning percentage of a given team (y-axis) according to its "power advantage" over its opponent (x-axis). The power advantage is equal to the standard deviation delta between the two teams' FEI ratings.
Figure 1: Win Pct vs. "Power Advantage" of FEI
Based on the strong relationship between delta FEI and winning percentage, I projected an expected winning percentage for each team in every FBS game scheduled for 2008, and combined these to create the projected records and conference records for each team. All FCS games were ignored, and since conference championship games and bowl game participants have not yet been determined, the projected records ignore these potential games as well. Table 3 presents the FEI Projected Conference and Division champions for each FBS conference. The complete 2008 Projected FEI Ratings can be found here.
Projected Conference and Division Champions
Conference
Proj. Overall Rank
Team
Proj. FEI
Proj. Record
Proj. Conf Record
ACC Atlantic
9
Clemson
0.202
8-2
6-2
ACC Coastal
14
Virginia Tech
0.175
8-3
6-2
Big 12 North
18
Missouri
0.156
9-2
6-2
Big 12 South
7
Oklahoma
0.216
9-2
7-1
Big East
8
West Virginia
0.213
9-2
6-1
Big Ten
1
Ohio State
0.292
10-1
7-1
Conf USA East
70
East Carolina
-0.037
6-6
5-3
Conf USA West
59
Tulsa
0.004
8-3
6-2
MAC East
84
Miami (OH)
-0.070
6-5
5-3
MAC West
73
Western Michigan
-0.047
7-4
6-2
Mountain West
19
BYU
0.155
9-2
7-1
Pac-10
2
USC
0.269
10-2
8-1
SEC East
3
Georgia
0.265
9-2
6-2
SEC West
5
LSU
0.245
8-3
6-2
Sun Belt
87
Troy
-0.097
6-5
5-2
WAC
42
Boise State
0.065
9-2
7-1
The projected records and conference records are not intended to precisely identify the winner of individual games. Note, for instance, that Georgia and Arizona State might be expected to each go undefeated against their out-of-conference slate of opponents, yet the two teams play each other on September 20. In actuality, FEI projects Georgia to win 5.8 games in conference and 2.7 games out of conference (8.5 wins, rounded up to 9); Arizona State is projected to win 5.4 games in conference and 1.2 games out of conference (6.6 wins, rounded up to 7). To further illustrate the record projection process, Table 4 presents a game-by-game breakdown of the expected win percentages of No. 1 Ohio State and No. 2 USC.
Ohio State and USC Game-by-game Expected Win Percentage
Ohio State Opponents
Odds
USC Opponents
Odds
Week 1
Virginia
0.907
Week 2
Ohio
0.914
Week 3
USC
0.579
Ohio State
0.421
Week 4
Troy
0.963
Week 5
Minnesota
0.955
Oregon State
0.863
Week 6
Wisconsin
0.729
Oregon
0.708
Week 7
Purdue
0.952
Arizona State
0.772
Week 8
Michigan State
0.904
Washington State
0.926
Week 9
Penn State
0.805
Arizona
0.879
Week 10
Washington
0.926
Week 11
Northwestern
0.970
California
0.752
Week 12
Illinois
0.975
Stanford
0.945
Week 13
Michigan
0.816
Week 14
Notre Dame
0.820
Week 15
UCLA
0.864
Will the 2008 college football season provide any of the drama of last fall's madness? Does Ohio State's entire season hinge on the showdown in Southern Cal? Will any team from the best conference in the land scrape together enough fortune to survive their way to the title, or is the SEC competition too tough? Will USC manage to navigate their challenging slate, or will they slip up against a middle-of-the-Pac-10 foe? Will the old Big 12 heavyweights step up and assert themselves once again, or will Missouri, Kansas and Texas Tech take charge? Are there any contenders in the ACC and Big East? Is Notre Dame ready to bounce back? Is Illinois about to fall back to earth? We're about to get some answers. The FEI 2008 Ratings will appear on Football Outsiders each Wednesday throughout the college football season.
5 comments, Last at 29 Aug 2008, 12:44am by Brian Fremeau