Scramble for the Ball: AFC Over/Unders
by Vince Verhei and Ben Riley
Vince: As the Redskins-Giants season opener nears, it's time to unveil the 2008 Scramble team. My name is Vince Verhei, and joining me this season is the "fundamentally sound" Ben Riley. We're starting off this season with a look at the Over/Under win projections for AFC teams. We got our numbers from CaribSports (where the motto is "Please check with your respective government for legality") but the lines should be similar at any reputable sports book.
Baltimore Ravens: 6.0
Vince: We'll start off with a cakewalk. Last year the Ravens went 5-11, an unusually poor record for this team. It marked the first time they had failed to win at least six games since their "expansion" season in 1996. The biggest cause for the Ravens' poor campaign (besides the general offensive ineptitude so customary in Baltimore) were the injuries in the defensive backfield. Chris McAlister and Samari Rolle played only 14 games between them last season, and Ravens opponents picked the bones of their helpless prey. Both McAlister and Rolle will be ready for the season opener, and they'll be joined by Fabian Washington, who became dispensable in Oakland after the Raiders picked up DeAngelo Hall. On the other side of the ball, Troy Smith looked promising in limited action last season, and he should be an upgrade over Kyle Boller and Steve McNair's ghost. The schedule's a toughie, with the AFC South and NFC East ahead, but it looks like a down year for the AFC North, so I'm going with the Over.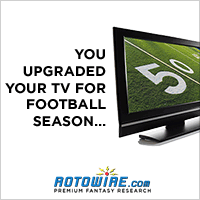 Ben: Vince, your first comment on the Ravens raises an interesting question: What in the world is a "cakewalk?" Is there anything particularly effortless about perambulating to acquire baked goods? Could you just as easily have said, "We'll start off with a sconetrot?"
Through the magic of Wikipedia, we learn that "cakewalk" refers to a "traditional African-American form of music and dance which originated among slaves in the Southern United States ... It takes its name from competitions slaveholders sometimes held in which they offered slices of hoecake as prizes for the best dancers." Mmmm, hoecake.
But I digress... How about those Ravens? I usually would feel a little nervous about taking the over on a team with a rookie head coach who's nickname is "Harbs," but that 2.5-game difference between our projection and the Vegas line is too juicy to ignore. The danger here is that the team will abandon Troy Smith after he gets sacked 15 times in Houston in Week 2 just so they can evaluate Joe Flacco and His Incredible Tools, but I think I can live with that risk. Over takes the cake.
Buffalo Bills: 7.5
Vince: This is one of the toughest teams to predict, because the roster is so young. Not one projected starter on either side of the ball is more than 30 years old this year, and only two -- tight end Robert Royal and defensive tackle Marcus Stroud -- have even reached that advanced age. It occurs to me that while older teams are likely to collapse quickly (like the 2003 Raiders with Jerry Rice, Tim Brown, Rich Gannon, and company), younger teams are more likely to improve. And the team's most exciting young defender (Posluszny) is certain to play in more games this season than the three he played in 2007. I'm more than a little concerned about Jason Peters and his status -- as of this writing, he was still holding out -- but I look at this team and a schedule with Oakland, St. Louis, Kansas City, San Francisco, and Miami twice, and I can't help but think Over.
Ben: All of the the AFC East teams this year get to play two, possibly three minor league-esque football games against teams from the ongoing joke that is the NFC West, although the home opener against Seattle should be challenging. (Does that sound remotely objective? I'm trying to keep my Hawks homerism in check here.) Balanced against the soft schedule are three concerns. First, as you note, left tackle Jason Peters -- who has the same agent as Steven Jackson -- has decided to take the Walter Jones approach to training camp. Even though I think it's unlikely that he'll hold out the entire year, it's definitely become a big distraction for the team. Second, Trent Edwards is banged up with something described as a "thigh contusion"; although everyone expects Edwards to be ready to go at the start of the season, he's lost valuable practice time with rookie wide receiver James Hardy. Third, and I quote now from Pro Football Prospectus 2008 (copies still available on Amazon): "Dick Jauron is not a tactical mastermind or a master motivator, and he's had only one winning season in 7.5 years of coaching." Yikes. I think this team goes 7-9 this year so I'm voting Under (but just barely).
Cincinnati Bengals: 7.0
Vince: Hooray! The circus! What other team would release Chris Henry after yet another arrest and a suspension, only to bring him back when both starting receivers went down with injury? Where else would Odell Thurman miss not one, but two seasons due to suspensions for substance abuse, return to the starting lineup, and then be cut because he skipped "voluntary" spring workouts shortly after the death of his grandmother? And then there's Chad Johnson, who told everyone he wanted to leave, openly campaigned to be shipped out of town, and even drew an offer of first- and fourth-round picks from Washington, but the Bengals refused to make a deal. So he's in camp, although his shoulder hurts. He's hanging out on the sidelines with T.J. Houshmandzadeh, who's got a bum hamstring. This was not a particularly good team to begin with, and with all the chaos, it's easy to pick the Under -- which is a shame, because I think Carson Palmer is a very talented player whose developmental years are being wasted.
Ben: Although I won't be the man in charge of The Week in Quotes this season, I couldn't help but notice a little gem from Marvin Lewis. After being asked about the general frustration among Bengals' fans at the re-signing of wide receiver/N.W.A. member Chris Henry, Lewis had this to say: "They can be frustrated all they want. It's a waste of time." None of the press reports mention whether Lewis raised his middle finger toward the questioner during his remarks.
With that said, I think this team could surprise people this year. Houshamazilli's injury is not that serious -- there are reports out that it may be related more to contract concerns than his hamstring -- and Chad Johnson will be ready by Week 2 at the latest. And as you rightly note, they have a very talented quarterback throwing to them. True, the Bengals lost a great pass rushed in defensive end Justin Smith, but you heard it here first: Linebacker Keith Rivers will be the NFL's Rookie of the Year. I'm going to say Over even though I think this team could go 5-11 almost as easily as they could go 9-7. Almost.
Cleveland Browns: 8.0
Vince: I am very tempted to say that no team that willingly wears brown pants on national television deserves to win eight games and leave it at that, but I suspect my tenure on Scramble would be a short one if that occurred. So let's look at the on-field reasons for pessimism. Cleveland's advance last year was due entirely to its offense and a rebuilt line that produced career years for Braylon Edwards and Derek Anderson. Anderson, in particular, is likely to come crashing back down to Earth. One year ago at this time, Anderson lost a training camp duel to Charlie Frye. Charlie Frye. Thankfully, the Browns' coaching staff came to their senses after a mere 10 pass attempts and put Anderson in. A high-risk, high-reward passer, he found found plenty of boom last year; in 2008, he'll find the bust. Under.
Ben: Vince, you ignorant slut. There seems to be a consensus forming among the Football Outsiders staff that Derek Anderson's Pro Bowl-caliber season last year was some sort of fluke, and the projection system absolutely hates this team. But why? The offensive line is outstanding, Braylon Edwards is about to lead the league in receiving yards, and Jamal Lewis seems to have shaken off his post-prison sentence hangover. You say that Anderson will find the bust after his boom, but for what reason? I watched a lot of Browns games last year and I don't understand why people are expecting him to regress. We even compare him to Aaron Brooks in PFP 2008 (by the way, copies are still available on Amazon), but let me tell you something. I know Aaron Brooks. I drafted Aaron Brooks for many years on my fantasy teams. And Derek Anderson, sir, is no Aaron Brooks. Anderson's the real deal, the Browns are back, and even though we're going to have to deal with the national nightmare that is Drew Carey, this team is going to the playoffs. Over over over.
Denver Broncos: 7.5
Vince: What an uninspiring roster the Broncos have. With the exception of five players -- one superstar cornerback, one play-making linebacker, a great pass-rusher who can't play the run, a talented receiver who's opening the year on suspension, and a blossoming quarterback -- this looks like a 5- or 6-win team. Can those five players really make a difference and push Denver into playoff contention? They do play Oakland and Kansas City twice each, plus Atlanta and Miami. They'll be favored in all those games, but that may be it. They may not win a home game until the season is half over; their first four opponents at Invesco are San Diego, New Orleans, Tampa Bay, and Jacksonville. They also visit New England and San Diego. The remaining games (against Cleveland, the Jets, Carolina, and Buffalo) will likely be the real test of this team. Our projection system has the Broncos at 8.7 wins, but my gut tells me otherwise. I'm going Under.
Ben: Just for fun, I put together a quick historical win-loss chart for teams that hail from the cities that host a political convention. Here's the rundown for the teams from cities that have hosted the Democratic National Convention:
Year
Democratic Convention City
Team
Wins
Losses
2004
Boston
Patriots
14
2
2000
Los Angeles
--
1996
Chicago
Bears
7
9
1992
New York City
Giants
6
10
Jets
4
12
1988
Atlanta
Falcons
5
11
1984
San Francisco
49ers
15
1
1980
New York City
Giants
9
7
Jets
7
9
1976
New York City
Giants
4
12
Jets
4
12
1972
Miami
Dolphins
14
0
1968
Chicago
Bears
7
7
Average
8.0
7.7
Average excluding NYC
10.3
5.0
Note that if you exclude the ongoing social-experiment-slash-free-state that is New York City, "Democratic" teams post a whopping 10 wins on average. Hey, come to think of it, Colorado is a swing state this year... Let's just move on before this gets dangerous. By the way, here's the same breakdown for Republican National Convention teams:
Year
GOP Convention City
Team
Wins
Losses
2004
New York City
Giants
6
10
Jets
10
6
2000
Philadelphia
Eagles
11
5
1996
San Diego
Chargers
8
8
1992
Houston
Oilers
10
6
1988
New Orleans
Saints
10
6
1984
Dallas
Cowboys
9
7
1980
Detroit
Lions
9
7
1976
Kansas City
Chiefs
5
9
1972
Miami
Dolphins
14
0
1968
Miami
Dolphins
5
8
Average
8.8
6.5
Not as good as the Democrats, but still better than average.
Notwithstanding the above analysis, there's a lot to hate about the Broncos this year. Brandon Marshall's joined the exclusive Elite Wide Receiver Who is a Complete Head Case fraternity, the starting defense consists of far too many special team castoffs -- e.g., linebacker Niko Koutouvides and safeties Marquand Manuel and Marlon McRee -- and center Tom Nalen just had his 107th knee surgery. Jay Cutler is a good quarterback, but this team is going Under this year.
Vince: Any passage containing the sentence "Not as good as the Democrats, but still better than average" requires me to remind readers: No politics in the discussion thread!
Ben: And don't do crack, kids. It's a ghetto drug.
Houston Texans: 7.5
Vince: There's a lot of things to like in Houston. They've got a good quarterback in Matt Schaub and a solid backup in Sage Rosenfels. The offensive line, which suddenly became better at pass blocking when David Carr left town, is being molded into the kind of agile unit that Alex Gibbs used in Denver to turn a cast of thousands into thousand-yard rushers. Their superstar receiver, Andre Johnson, is healthy again, and they have other playmakers at both receiver (Andre Davis and Kevin Walter) and tight end (Owen Daniels). And the best three players in the defensive front seven (Mario Williams, Amobi Okoye, and DeMeco Ryans) are all under 25 and improving rapidly. And then there's the secondary. Yes, Jacques Reeves is a great improvement over Von Hutchins. But is he the kind of player who turns a team around? Is he the guy you want covering the Reggie Waynes and Chad Johnsons of the world? I say no. Outside of Miami and Detroit, there are no patsies on the schedule. I'm thinking this team is still a year away from real contention and taking the Under.
Ben: It's interesting to ponder how many wins the Texans would have this year if they played in, say, the NFC West. They'd probably be a 12- or 13-win team with a first-round bye. Instead, the NFL Scheduling Deities have decreed that the Texans should play three of their first four games on the road -- against Pittsburgh, Tennessee and Jacksonsville. And then they come home to play Indianapolis after their bye. Fun times. (By the way, the Texans play Oakland this year too. If the Raiders aren't a patsy then neither was Lee Harvey Oswald.)
But Vince, you seem to have misplaced your copy of PFP 2008 -- just so you know, copies are still available at Amazon -- regarding the Texans' secondary. Jacque Reeves is not going to be covering the Reggie Waynes or the Chad Johnsons of the world. That job will (or should) belong to second-year cornerback Fred Bennett, who led the league in Adjusted Yards per Pass and was second in Success Rate. On the other side of the ball, the coaching staff seems to have finally figured out that there is nothing left in Ahman Green's gas tank -- Steve Slaton should be on everyone's fantasy radar -- and Matt Schaub has looked really good in the preseason. This is a playoff team that will easily beat the Vegas line -- and our projections too. Houston, Over!
Vince: You're right about Reeves, and Dunta Robinson is returning from injury too. And you're right about Oakland. I'd change my prediction if I weren't so stubborn.
Indianapolis Colts: 11.0
Vince: This number is intriguing. The Colts have topped this total for five years in a row, and the year before that they won 10. They won 13 games last year with the most injured lineup in the NFL. Of course, none of those injured players were six-five, 230-pound quarterbacks with laser, rocket arms. Peyton's Manning knee is hurting, everyone. Bad. So bad he hasn't practiced in all of training camp. So bad that he recently admitted he might not be ready for the season opener against Chicago. If Manning misses more than a game or two, the season is shot. If not, the Colts still have tough road contests in Minnesota, Green Bay, San Diego, and Jacksonville, and also host the Patriots. Like everyone in Indiana, I'm crossing my fingers and taking the Over.
Ben: For some reason, I've always been a little creeped out by the phrase "Bursa Sac" -- it sounds dirty, and not in a fun way. The name comes from the Latin word for "purse," which is what Colts owner Jim Irsay is presently puking into. What's interesting is that we projected the Colts to "only" have 9.9 wins before the Great Bursa Sac Panic of Aught Eight. Add to that the surprising addition of Marvin Harrison to the -- wait for it -- Elite Wide Receiver Who May Be a Complete Head Case fraternity and there's a dark cloud forming over The Lube. (That's what the locals are calling the Colts' new stadium. Seriously.) This is an Under I feel very, very good about.
Vince: To steal Dave Barry's schtick, "Bursa Sac Panic" would be a great name for a rock band.
Jacksonville Jaguars: 10.0
Vince: Without looking at schedules, I'd put this team on a tier below the Colts and Patriots, even with the Chargers and ahead of everyone else in the AFC. A team that good should win more than 10 games. So where are these six expected losses going to come from? They don't play the Chargers or Pats. They do play the Colts twice, of course. Their September 21 visit to Lucas Oil Stadium, however, is their toughest road contest, by far. Other than that, their most difficult road opponents will likely include Baltimore, Houston and Tennessee; the Jaguars are clearly better than all of those clubs. I can see them losing home games to Green Bay or Minnesota, but not Houston, Pittsburgh, Tennessee or Cleveland. The more I think about this, the more obvious it seems that Jacksonville is going Over 10 wins.
Ben: You just keep thinking Vince. That's what you're good at. Except when it comes to the Jaguars. Let me explain to you, and apparently the rest of the world, why the Jaguars are going to fall short of expectations this year:
David Garrard is going to throw more interceptions. He has looked horrible in the preseason.
In part, that's because he doesn't have any wide receivers. Not only did Reggie Williams just have knee surgery, I think he's a serious candidate for the Nate Burleson/Michael Clayton Single Year Overachievement Leading to Three-Plus Years of Being Drafted Too Early in Fantasy Leagues Award.
Center Brad Meester seems to have lost one of his biceps. Again.
First-round draft pick Derrick Harvey, who the Jaguars mortgaged heavily to trade up to select, remains unsigned and seemingly uninterested in playing football this year.
Remember the preseason in 2006, when anyone and everyone picked the Carolina Panthers to win the Super Bowl, and then the Panthers proceeded to go 8-8 and miss the playoffs? I'm not saying things are that bad, but there's way too much hype around this team. The fact that our projection system has them a full game below Vegas makes me feel very comfortable with the Under.
Kansas City Chiefs: 5.5
Vince: You know what's crazy? After Kansas City's opener in New England, it's quite possible they could sandwich home wins over Oakland and Denver around a road victory in Atlanta to stand at 3-1 and be halfway to their over/under by October. For the sake of argument, let's say they pull that off. And then things get hard: They don't play another truly bad team until Week 13, when they visit Oakland. If we give them a fourth win there, and another when they host Miami in Week 16, they'll be at five. Where would they get the sixth win? At Carolina? At Cincinnati? Hosting Tennessee or Tampa Bay? Not likely. I think five wins really is the best-case scenario for Herm and the gang. Under.
Ben: You know who's really crazy? Herm Edwards. In that spirit, I thought I'd ask him to guest write my response to your prediction:
You say we are going to have less than 5.5 wins. First of all, you can't have half a win. It can't be done. So right there you've got a problem. Now, do we have a problem at quarterback? We don't think so. Would we like to have a different quarterback? That's a different question. We are going to play the game with the quarterback we have. That's just how it is. And we expect to WIN the GAME.
We would like to win many games.
How many would we like to win? As many as we can. We will play 16 games and we will try to win each one. Will we lose some? Uh, HELLO? Of course we will lose some games. I can't tell you how many.
See, what you have to realize is that a season is like small dog. It starts out a puppy, and then it kind of grows up but you have to train it. It barks a little, and yeah maybe it poops a little, so you yell at it and tell it to behave and then pretty soon you have a dog. And you sit there and you pet it, and hopefully you take it to the playoffs.
That's the approach we're taking this year.
Thanks for that Herm. We're projecting the Chiefs to be a 1.5 games better than the boys in the desert think, so I'm taking the Over.
Miami Dolphins: 5.5
Vince: At Football Outsiders, we are all about possibilities, probabilities and likelihoods. Anything can happen in this league. The Giants can beat the Patriots in the Super Bowl. Brett Favre can leave Green Bay. Travis Henry can father enough children to field a baseball team (in the National League, at least -- he still needs a designated hitter). But as I stand here today, there is no way the Dolphins are going to win six games. Yes, I know they weren't really as bad as their 1-win 2007 season looked. Yes, I know our own book gives them a 28 percent chance of winning seven games or more. I call this nonsense! I call this a bad team that just traded away their best defender. I call this an offense where the likes of Marty Booker and Ted Ginn do their best stuff deep, where Chad Pennington can't hit them. I call this a team that may be favored once all year (at home against San Francisco). I call this a strong contender to pick number one overall again, and I call this Under.
Ben: Sadly, our streak of disagreements ends in Miami. The Dolphins might win against the Raiders, Rams, and Chiefs, and maybe they split with Buffalo. That gets us to four wins, which not coincidentally is the same number of gin and tonics I've consumed this afternoon. A more interesting question is where Ronnie Brown should be drafted in my fantasy football league. He looked like he was on the verge of becoming the next elite running back, a surefire top-5 fantasy pick, but injuries and the Garrison Hearst-like reemergence of Ricky Williams is wreaking havoc on my cheat sheet. But I digress. I too call the Dolphins Under a bargain ... the best I ever had.
New England Patriots: 12.5
Vince: I know that by Pythagorean rating or DVOA or any other advanced metric, the Patriots weren't "really" a 16-win team last year; they were a 13- or 14-win team that caught a few breaks. I know they're certain to regress, and they could easily "collapse" by four games and still win the AFC's top seed. I know their secondary is weaker, Tom Brady isn't playing and their offensive line has looked bad in exhibition action. And yet I am left asking: Who is going to beat this team? Their home schedule should be a breeze; their toughest foes look like Buffalo, Pittsburgh, maybe the Jets. Road games at San Diego, Indianapolis, and Seattle? They could lose any one or two of those, but probably not all three. I think New England will get back to the Super Bowl, so I have no problem taking the Over here.
Ben: Vince, I'm not going to lie to you: I was near giddy with anticipation of the collapse of the New England Patriots this year. The secondary is not just weaker, it is Weak with a capital "W." Did you know that the Patriots have given up an opening-drive touchdown in each of their first three preseason games thus far? You know, when the starters are on the field? So in any other year, I'd be gleefully predicting the Patriots to collapse to a mere 11-5, or even 10-6.
Then I look at their schedule. And I flip to page 153 of the PFP 2008 -- yes Vince, copies are still available at Amazon -- and I see that the Patriots' projected average opponent has a DVOA of -8.9%. In other words, the 16-win, Tom Brady-led Patriots are about to play the softest schedule in the league. With all due respect to Bill Simmons, please excuse me while I drive this plastic spork into my right eye.
Striving to be objective, I think they could lose to Seattle on the road, the Steelers at home, possibly Buffalo on the road (though unlikely), and maybe Denver on the road on a Monday Night (even more of a stretch). Is that enough to make me want to bet the Under? Not really, but I don't want to be rooting for this team to do well this year, so that's my call.
Vince: Speaking of Simmons, I say this all the time: There's nothing wrong with being biased as long as you're honest about it.
New York Jets: 8.0
Vince: I'm starting to think the boys at Carib Sports are readers -- their over/unders are usually very close to the DVOA win projections. The Jets and their mean DVOA projection of 7.6 wins are a great example. Needless to say, Brett Favre will need a while to learn his way around New York (the team and the city), but that shouldn't matter early; the Jets would probably beat Miami, then lose to New England and San Diego no matter who was under center. After that, Favre and the offense should be clicking, and things get much easier; they'll likely be favored in every game until they visit Buffalo in Week 9. Visits to New England and Seattle await after that, but they'll be offset by a home game with Miami and a road game with San Francisco. Put it all together, and I see a team sneaking Over the projection and competing for a playoff spot late into December.
Ben: You know who is weird? Laveranues Coles. I'm sure it's nice to sit next to Chad Pennington in the locker room and all, but now he's refusing to talk to the media because the Jets cut Pennington to make room for Brett Favre? How does that even make sense? What's even stranger is that Coles is not the New York Marvin Harrison -- he was voted the most media-friendly player by the Jets' press pool last year. I don't get it.
I also have no idea what to expect from this team -- other than targeting Jerricho Cotchery in my fantasy league -- but I think Eric Mangini is good coach, albeit a little juvenile. The Jets will also reap the benefits of the AFC East v. NFC West scheduling showdown this year. And we all know Favre just plays to win! Over.
Oakland Raiders: 6.0
Vince: Now here is a case where the numbers at Carib Sports do not match up with ours; the DVOA projection for the Raiders is a mere 3.9 wins, and rightly so. The cornerback tandem of Nnamdi Asomugha and DeAngelo Hall should be very effective. Darren McFadden should see plenty of his runs on YouTube (and then see them quickly taken down). JaMarcus Russell's size is an issue, and it's always fun to laugh at fat quarterbacks. And that's about the end of the positives here. The new free agent wide receiver, Javon Walker, is dropping passes and getting chewed out in the media by head coach Lane Kiffin -- who also doesn't get along with his owner. It's a few spectacular talents surrounded by several dozen replaceable players, in a chaotic setting. That spells Under.
Ben: One thing you have to keep in mind is that oddsmakers are only indirectly predicting the win-loss records for each of these teams. Their main goal is to predict the behavior of people who gamble on the NFL. They need to balance their books by making sure the Overs roughly match the Unders. And that explains why most of the lines are set within fairly narrow band between 6 to 12, even for the very worst (or best) teams: You just aren't going to find that many people with the stones to bet on a four-win season.
This creates a near-arbitrage opportunity for the savvy gambler, and Oakland is a juicy one. There is some young talent on this team, but rookie quarterback + semi-lame duck head coach + possible alien life form that is Al Davis = less than six wins. I'll join you in the Land Down Under.
Pittsburgh Steelers: 9.0
Vince: I don't think the bookies looked at the Steelers' schedule when they set that number. The Steelers play 10 games against the AFC South, the NFC East, San Diego and New England. They could lose 7 or more games right there, and we haven't even gotten to the divisional games yet. Cleveland, Cincinnati and Baltimore are not great teams, but neither is Pittsburgh; they'd do well to go 4-2 with that slate. Seriously the worst teams Pittsburgh will play are probably Tennessee and Washington, and those are both on the road. The 2005 Steelers team that won the Super Bowl would struggle to win 9 games in this schedule; the 2008 Steelers won't come close. Under, under, under.
Ben: This is a tough one. You make a good point about the schedule, and the projection system certainly thinks more than nine wins is way too ambitious. And yet, there are a lot of things to like about the Steelers. Mike Tomlin is a good head coach. The combination of Willie Parker and Rashard Mendenhall should be effective, provided the latter learns how to hold onto the football (he had two fumbles in the preseason game against Minnesota Vikings). And if Santonio Holmes stays healthy and Limas Sweed is as good as the pundits thought he was before he slipped on draft day, Big Ben will have a career year in passing yards and touchdowns. My heart tells me the Steelers could surprise a lot of people this year but my (somewhat drunken) head tells me that two-game gap between the projection and the line is too big to ignore. Make mine a solo Under.
Vince: Darn it, Ben, you keep drinking on the job and I'll have to start doing it too, just to make sure we're on the same wavelength. That would be a shame.
San Diego Chargers: 10.5
Vince: Let's assume, for the moment, that the worst case comes true for the Chargers and Shawne Merriman misses the entire season with his knee injuries. True, San Diego would be missing one of the league's top pass rushers, but is Merriman the best defender on the Chargers? No. He contributed nothing in pass coverage -- he was credited with only 4 targets in PFP 2008 –- and wasn't nearly the run defender that Matt Wilhelm and Igor Olshansky were. And that's just the front seven. Quentin Jammer was an outstanding cornerback last year, and the raw but ridiculously talented Antonio Cromartie may top him in 2008. Their schedule includes the NFC South, and a sweep of those games, while unlikely, is not unrealistic. They also get two games each against both Oakland and Kansas City, and host Atlanta in Week 13. Even when they play good teams, they will be at home; contests against both New England and Indianapolis will be held in the 619. Every game on the slate looks winnable, so it's easy here to take the Over.
Ben: I completely agree that the loss of Merriman will be relatively negligible, if it even happens. A bigger issue for the team -- and fantasy football owners -- is the health of Antonio Gates' toe, but he looks like he'll be in the lineup when the regularly season starts. As many have observed, the Chargers don't really have any flaws on the field. The coaching staff is a different story, though this may be the year Norv Turner exorcises some serious demons. The one concern I have is the lack of depth on the offensive line -- if any one of the starters gets injured, Philip Rivers may find himself playing on yet another torn ACL. The projection system says 11 wins but I think the Chargers will top that by at least two games, so I'll take the Chargers Over easy.
Vince: I'm more of a sunny side up guy. Goes great with English muffins.
Tennessee Titans: 8.0
Vince: The oddsmakers appear to be unfooled by Tennessee's 10-6 record last season. Of those ten wins, seven came by 8 points or less, including narrow wins over marginal opponents like Atlanta (20-13), Oakland (13-9), and the Indianapolis Week 17 Rest The Starters All-Stars (16-10). Thus, they have lowered the bar for the Titans this year, but I'm afraid they haven't lowered it enough. The defense last year, while effective, fell to pieces when Albert Haynesworth was injured, and no man can single-handedly carry a defense for long in the NFL. That will put more of a burden on the offense to play well, and there is little reason to expect them to rise to the task. The offensive line is being reshuffled, there's little to like in the receiving corps besides Justin Gage, and Vince Young, well, you've read enough about Vince Young this offseason. Their presence in perhaps the NFL's toughest division seals their fate and dooms them to Under status.
Ben: I'm really hoping this column runs after my fantasy football draft, because I'm just going to confess right now that I have a serious man-crush on Chris Johnson. If he isn't getting two-thirds (or more) of the carries by Week 4, it will only be because he's been eaten by LenDale White (and I mean that literally). Apart from Johnson, the offense is a disaster. Justin Gage is 27 years old and injury-prone, and he's expected to be the No. 1 wide receiver? Seriously? Titans General Manager Mike Reinfeldt should be on the phone right now offering the Cardinals a first-round pick for Anquan Boldin. But you can't have your hoecake and eat it too (I needed to close with another cake-based cliché that makes absolutely no sense) so I'll second your Under.
Next week: The NFC