by Vince Verhei and Ben Riley
(Looking for commentary on the AFC Over/Unders? You'll find it here in last week's article. Updated DVOA projections are coming later on Wednesday, with the annual staff predictions article on Thursday.)
Arizona Cardinals: 7.5
Vince: Year after year, season after season, there's always somebody out there saying the Cardinals will finally return to the playoffs. Well, no more. Everyone has given up. They've given up on a team whose hot young quarterback, entering his third season, was just benched for a 37-year-old who was given up on by both St. Louis and New York four years ago. They've given up on Anquan Boldin, who has accused the team of reneging on a promise of a long-term contract, and blames coach Ken Whisenhunt for sticking his nose into negotiations, but golly gee, as long as he's stuck in Arizona he promises to play hard. They've given up on a defense that never seems to rise above mediocrity. You know what? I've given up too. Under.
Ben: Did you really just describe Matt Leinart as a "hot young quarterback?" Need I remind you of these pictures? I think the phrase "mediocre talent" is applicable to everyone in that hot tub.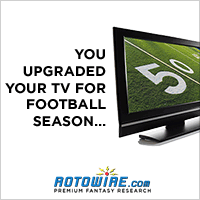 Ironically, just when you and everyone else have grown tired of predicting that the Cardinals will break out, I expect this is the year the Cardinals will break out. (In the NFC West, "break out" means winning nine games and potentially getting a wild card berth.) Here's why: In just 14 games, Kurt Warner posted a DYAR of 699 last year, good for 12th in the league. True, he will probably also set the NFL record for quarterback fumbles this year, but he's a solid veteran who is clearly better than his "hot young" backup. You claim the team has given up on Anquan Boldin, but let me ask you Vince, if you were a criminally underpaid wide receiver looking to be traded in order to score a new contract, how hard would you play? Boldin is smart, and he knows he'll have to produce on the field this year if he wants to get paid. The Cardinals may have also hit the draft jackpot in rookie running back Tim Hightower, who runs -- and looks -- just like Marion Barber, and is already penciled in for eight to 10 touches per game. As for the defense, coordinator Clancy Pendergast remains one of the NFL's most creative minds, and moving Antrel Rolle to safety is already proving to be a smart decision. By the time I get to Arizona, I've settled on the Over.
Vince: Apropos of nothing, here is a cool picture of Antrel Rolle doing a flip.
Atlanta Falcons: 4.5
Vince: Dang. I was hoping this number would be up around 7 or 8, and the choice would be easy. At 4.5, it's a bit of a poser. Make no mistake, this is one of the worst teams in the league. Their defense should be particularly putrid -- this is a team hoping to get better pass coverage by importing Von Hutchins from the Houston Texans. There may be better cornerbacks playing on the Houston Rockets. (You just pictured Yao Ming trying to cover Steve Smith, and now you can't stop laughing.) I'm actually relatively optimistic about their offense. I think Matt Ryan will avoid mistakes. I like the playmaking trio of Michael Turner, Jerious Norwood, and Roddy White. And the offensive line should be more stable than last season. Still, there's that defense, and the schedule includes more Green Bays, San Diegos, and Minnesotas than Detroit and Oaklands. Yes, I'm really taking the Under here.
Ben: Actually, I just pictured Steve Smith leaping three feet into the air and forcibly removing Yao Ming's left eyeball from its socket. Somewhere, Ken Lucas and the nation of China weep softly. As for the Falcons, they sort of remind me of last year's Cleveland Browns. Many draft pundits thought rookie left tackle Sam Baker from USC was overrated, but he's looked fantastic in the preseason and he will have a Joe Thomas-like effect on the offensive line. With Roddy White and Matt Ryan playing the role of a poor man's Braylon Edwards and Derek Anderson, respectively, the offense should be surprisingly potent. Which is good, because the defense is indeed an abomination. New head coach Mike Smith, formerly the defensive coordinator for the Jaguars and the Ravens, must feel like the kid who used to play with Transformers and now all he has is Go-Bots. Still, I think with Baker the Falcons win half a dozen, thus I say Over.
Vince: Does that mean Matt Millen's tenure in Detroit has been spent collecting Rock Lords?
Carolina Panthers: 7.5
Vince: Talk about splitting the difference. The Carolina Panthers have played 13 seasons, and eight times in that span they have gone either 7-9 or 8-8. Sure, there have been the occasional 15-game losing streaks mixed in with above-average teams that overachieved and made surprising playoff runs, but most of the time, the Panthers have been mired in mediocrity. Can they rise above that trend this year? Well, Steve Smith's suspension won't help. He'll miss the opener against San Diego, where the Panthers would likely have fallen anyway. The next week, though, his absence against Chicago turns a probable win into a probable loss. After Smith returns, with a healthy Jake Delhomme and a running back tandem of DeAngelo Williams and Jonathan Stewart, the Panthers shouldn't have much trouble with Atlanta (twice), Kansas City, or Oakland. They play a bunch of other teams that I'm down on, including New Orleans (twice), Denver and Arizona. Last year's division champion, Tampa Bay, looks much weaker with the injury to Davin Joseph. I see very few unwinnable games for Carolina. I like the Over.
Ben: Steve Smith is so fast and elusive, he managed to sneak into Scramble before we even reached our Carolina preview. The Panthers are hoping that perennial Football Outsiders' favorite D.J. Hackett will provide a genuine receiving threat to play alongside Smith, but they are already finding out why the Seahawks weren't all that eager to resign him: Yes, Hackett is talented, but small gusts of wind are capable of sidelining him for two weeks. Wide receiver issues aside, Jake Delhomme looks as if he's ready to pick up where he left off last year, and Julius Peppers' 2.5-sack season in 2007 appears to have been a statistical aberration rather than a sign of genuine decline. Not only do I think the Panthers are a lock for the Over, I think they win the NFC South and seriously contend for a Super Bowl berth. Provided John Fox doesn't have plastic surgery, of course.
Chicago Bears: 8.0
Vince: In PFP 2008 (Ben, do you know where I can find a copy?), I noted Kyle Orton's ambition to start for Chicago, and suggested that this development would render Rex Grossman the worst quarterback in league history to lose a Super Bowl. But I never actually thought it could happen. If my words somehow cursed Grossman (and, in the process, Bears fans), then I apologize. So that's the Chicago offense: Orton passing to Brandon Lloyd and Marty Booker (who is not a Dolphin, as I mistakenly claimed last week), or handing off to Adrian Peterson (no, the other one). Can that attack win eight games that include Minnesota and Green Bay twice each, plus the entire AFC South? No. No, it can't. Under.
Ben: Bears' General Manager Jerry Angelo must give thanks that he works in the same division as Matt Millen, because that must be the only reason that the national press hasn't turned on Angelo the way they have on Millen. Consider the following:
The Bears waived running back Cedric Benson a mere three years after making him the fourth overall pick in the 2005 Draft. Benson remains unsigned and may be out of the NFL for good.
The Bears' first-round pick this year, offensive lineman Chris Williams from Vanderbilt, has a herniated disc and just underwent back surgery. A few weeks ago, Angelo claimed that the disc injury was unknown prior to the draft, but then Williams publicly confirmed he'd had the hernia since 2005. Angelo savvy's p.r. response: a conference call with reporters wherein he stated that that the back surgery was unrelated to the herniated disc and that he could "give a [rhymes with truck]" if people believed him. Classy.
It, uh, bears repeating: Angelo was content to have Kyle Orton battle Rex Grossman to become the Bears starting quarterback this year.
Seriously, the idea this team can win eight wins is a joke, even if the offense is actually throwing to (former cornerback) Devin Hester or handing off to (unimpressive rookie) Matt Forte. Load up on bratwurst and the Under, because this year Da Bears are going to give their fans a heart attack.
Dallas Cowboys: 10.5
Vince: For obvious reasons, Adam Jones' performance in 2006 went relatively unheralded. But make no mistake: He was a tremendous player that season. He was one of the top five cornerbacks in the league, and it was Jones and the Titans, not Devin Hester and the Bears, who ranked first in the league in punt returns that season according to our numbers. This was certainly one of the league's top 10 players before his year-long banishment. If he had missed 16 games last season due to, say, a knee injury, most viewers would expect him to return to health and prominence in 2008. Shockingly, this is a man who has yet to turn 25, and his best years are likely still ahead of him. Just what the Cowboys needed, another star. Their own division slate will be tough, but they also play the NFC West (also known as Seattle and the Woeful Saps) and the AFC North, which is looking at a down year. It takes a good team to top 10.5 wins. This is a very good team. Over.
Ben: I've been religiously watching the Hard Knocks documentary on the Cowboys this year, and in my opinion Adam Jones appears to be a surly headcase destined for another off-field incident this year. I'm also baffled as to why Marion Barber has received absolutely no air time -- what, is he pissed off that HBO didn't renew Deadwood for a final season? (I know I am.) By the way, last week's episode had an unintentionally hilarious moment showing Wade Phillips finding out about Gene Upshaw's death on the Internet. There's nothing funny about Upshaw's sudden passing, of course, but watching Phillips sort of rub his eyes mindlessly and then stare blankly at the wall for 30 seconds while HBO pulled back to a wide-angle shot of his disturbingly large and empty office -- let's just say I wasn't overwhelmed with emotion. This team is loaded with talent and the only question is whether Jessica Simpson is Tony Romo's Glenn Close or his Kim Basinger. Probably the latter, but this team is easily good for 12 wins and the Over.
Detroit Lions: 6.5
Vince: What? You can't be serious. 6.5 wins? Do the preseason victories over Cincinnati and Buffalo count? How the hell else are the Lions going to top six wins? They've only pulled off that achievement once since 2000 -- last season, when they notched a whopping total of seven victories. That number was inflated by a remarkably soft schedule, though; their only triumph over a team that finished with a winning record came in a Week 7 defeat of Tampa Bay. This year? No such luck. Only four games -- against Chicago twice, plus Atlanta and San Francisco -- come against other contenders for the title of league's worst team, and three of those come on the road. The rest of the slate? Indianapolis! Jacksonville! Houston! Green Bay! Minnesota! Then Green Bay and Minnesota again! Plus the NFC South, where three teams don't suck! When it comes to the Lions this year, bet the Over when it comes to point totals, and the Under when it comes to wins.
Ben: Vince, this is a true story. It was 1989, my thoughts were short, my hair was long. I was caught somewhere between a boy and man. She was seventeen and she was far from in between. It was summertime in Northern Michigan. And the Lions had just gone 4-12. Now nothing seems as strange as when the leaves began to change, or how we thought those days would never end. And under Matt Millen, they won't (unless you are smokin' funny things). Under.
Green Bay Packers: 8.5
Vince: I am finding the picks on the NFC side to be much easier than the picks in the AFC. This time, I'm confident that Packers will come out ahead. Yes, quarterback is the most important position in the NFL, but it's still just one man out of 22 starters, and it's the only change made in Green Bay. Remember, everyone, this team led the league in yards after catch, and the offensive line's ALY improved from 3.58 in the season's first six weeks to 4.09 after Ryan Grant became the main rusher. So Grant produced plenty of singles and walks to go along with his home runs, and this year he and the line will have an entire training camp on which to build. The defense also returns unscathed, for better (Aaron Kampman, Kabeer Gbaja-Biamila, Nick Barnett) or worse (Atari Bigby, Al Harris, Atari Bigby, Al Harris). Their toughest opponents, Indianapolis and Dallas, both play the Packers on the Frozen Tundra, and Minnesota, though improved, is still deeply flawed. A talented team plus an easy schedule makes for an easy Over.
Ben: Well, I'm finding my drinks to be much easier to drink than before. Here's one to try at home, kids: Mix two parts rye whiskey (Wild Turkey will do) with two tablespoons of simple sugar, some freshly ground lime juice, and about seven or eight splashes of Tabasco. Shake over ice. The local bar calls this "The Bone" and it won't just scare you, it will [rhymes with suck] you up for life.
About those Packers. Aaron Rodgers must wake up every morning with David Bowie and Freddie Mercury droning in his head, don't you think? This isn't exactly going out on a limb or anything, but I cannot imagine a worse situation for an unproven quarterback to find himself in. This just further cements my view that Brett Favre should join Ghandi, Mother Theresa, Winston Churchill, and Christopher Columbus in my list of "Overrated Historical Personas Who Aren't Nearly as Cool Once You Delve Into the Details of Their Actual Lives." Although people may be catching on to Columbus … and Favre. Our projection system thinks the Packers will win 11.4 games with Rodgers and I see no reason to disagree. Over.
Minnesota Vikings: 8.5
Vince: Speaking of the improved, though deeply flawed, Minnesota Vikings, their projected win total is barely higher than that of their 2007 campaign. That seems wrong. Over the offseason, Minnesota acquired new starters to upgrade arguably their greatest strength (Jared Allen) and arguably their greatest weakness (Bernard Berrian). Plus, they'll come out of the gate knowing that as good as Chester Taylor is, he's no Adrian Peterson. The schedule, after a brutal start (Green Bay and Indianapolis to open the season? Really?), doesn't contain too many world-beaters. Literally as this entry was being written, we received word that left tackle Bryant McKinnie would be suspended for the season's first four games. That's not good news, but I'm sticking to my guns, and sticking to the Over.
Ben: Pop quiz: This week, Vikings safety Darren Sharper offered which of the following beverage-based metaphors to describe his playmaking abilities?
A. "I think of myself as the beer of safeties. I've had some time to ferment in this league, and I've got hops, and if you have too much of me in your face you're going to wake up with a hangover. Just open up a can and get playing."
B. "I'm a cognac, man. You know, like Hennessey. Smooth. Expensive, but reliable. Have me on the rocks and you will be lit up."
C. "I'm like a fine wine, a Cabernet-Merlot-Shiraz blend. It can do a lot of things. It gets better as you open it up and let it get out there and air out, filtrate, do all those things. I don't even need a decanter. Just let me go out there and run. Pour me in your mouth, suck it up and let it run."
Answer: C, and an early lock on TWIQ's Quote of the Year. Anyway, the Vikings are a little overhyped -- think of them as the Jaguars of the NFC -- and I don't think Tarvaris Jackson is a viable starting quarterback. I'm pouring a Cabernet-Merlot-Under blend in my mouth, I'm sucking it up, and I'm letting it run.
Vince: I had the never-ending pasta bowl at Olive Garden this weekend, with a glass of house red. It tasted of nothing and got me buzzed for about eight seconds. Spring for the good stuff, fellas.
New Orleans Saints: 8.5
Vince: The man brought in to be the savior of the Saints, the key to their resurrection of their pass defense? Randall Gay. Gay played well in limited action for New England last year, but that action was limited for a reason, and the Patriots aren't crying over his departure. Still, the move pushes Jason David and his sub-Hole in Zone coverage to the bench where he belongs. The other big defensive acquisition is rookie defensive tackle Sedrick Ellis. As Bill Barnwell noted in PFP 2008, though every tackle drafted in the first round between 1998 and 2006 played at least 20 games in his first two seasons, the net impact they made on their teams' run defenses was negligible. That brings us to the offense, where the team's best known player is a great slot receiver disguised as a running back. The Saints' were the league's best team at rushing up the middle last year, but watched as center Jeff Faine left for division rival Tampa Bay. On the other hand, there is Drew Brees throwing to Bush, Marques Colston, and now Jeremy Shockey. I'm not comfortable with the Saints. I think they could be really good, or really bad. Most likely, they'll fall somewhere in the middle, and just short of this projection. Under.
Ben: As I sit here typing this, Hurricane Gustav has turned toward New Orleans and the mayor has just ordered everyone to evacuate the city. Let us all hope that by the time this column runs, the beleaguered American treasure that is The Big Easy, which only now is emerging from the damage wrought by Katrina, manages to weather the storm once again.
Speaking of storms, there is a big black one hovering over the Saints schedule between Weeks 7 and 11, when the only "home" game they play will take place in London. I have no idea why nature and the NFL scheduling department seem determined to make life miserable for the Saints. But even with the loss of center Jeff Faine, this is still one of the more talented teams in the NFC. Over.
New York Giants: 8.5
Vince: The Giants' were carried to a Super Bowl championship by a Four Aces defensive front that led the NFL in Adjusted Sack Rate and gave the Patriots fits in the championship game. Now, those four of a kind are down to a pair, which is a massive downgrade in poker and might be even bigger in the NFL. The retirement of Michael Strahan and injury of Osi Umenyiora have started a domino effect on the Giants defense. Justin Tuck and Mathias Kiwanuka will fill in for Strahan and Umenyiora, but that leaves their old positions – tackle and linebacker – undermanned. (Tuck rotated between end and tackle in 2007, but that won't be an option this year.) That will all hurt their pass rush and run defense, and may expose a secondary that was well protected in 2007. I think the improvement Eli Manning showed in the playoffs may be real and not a four-game hot streak, but he could find himself throwing three touchdowns in losing efforts several times this season. Under.
Ben: Saying quads aces reduced to pair of bullets is a "massive downgrade" is kind of like complaining about trading your Lamborghini Countach for a Corvette ZR-1: Sure, you'd rather have the Countach, but the 'Vette moves pretty good too. (And yes, those were the hot cars circa 1986 at Central Kitsap Junior High.) The loss of Osi Umenyiora hurts, but it's worth remembering that nearly half his sacks last year came from the infamous "Winston Justice, Starting Left Tackle" debacle. That said, the Giants play in the NFC's toughest division and every team will be coming after the defending champs this year, so I'll call your Under bet.
Vince: If this column establishes nothing else, we now know that you are older than me. That means it's up to you to supply wisdom and experience while I bring the fiery passion of youth. Are we as screwed as I think we are?
Philadelphia Eagles: 8.5
Vince: It's astounding how little the Eagles have gotten out of the top of the draft in the last three seasons. That's partly due to trades; they had no first-round picks in 2008 or 2007. They did, however, have five second-round picks since 2006, and not one of those five is expected to start this season. Much like the home purchased by Tom Hanks and Shelley Long in that underrated classic The Money Pit, the Eagles are a beautiful house on a shaky foundation that could give way at any time. I don't see that happening this year though. I see Brian Westbrook still being a superstar and Donovan McNabb still being productive. I see Asante Samuel allowing Jim Johnson to get even more creative with his blitz schemes, and I see a team going Over. All bets are off, however, come 2009.
Ben: Taking my cue from your inspirational Money Pit reference, I tried to match the 10 most obscure Tom Hanks movies to their NFL counterparts, with IMDB providing each movie's one-sentence tagline:
8. The Man With One Red Shoe (1985) -- "A man picked randomly out of a crowd is made the target of CIA survelliance and pursuit." Sounds a little like how the Vikings picked Tarvaris Jackson, no?
7. Nothing in Common (1986) -- "On his way up the corporate ladder, David Basner confronts his greatest challenge: his father." Insert "Lane Kiffin" for "David Basner," "coaching career" for "corporate ladder," and "Al Davis" for "his father," and the choice is obvious.
6. Volunteers (1985) -- "Ready or not, here they come!" The Falcons, surely.
Vince: Actually, I think the Falcons secondary could be staffed by volunteers before the season is over.
Ben: 5. Joe Versus the Volcano (1990) -- "An Average Joe. An Adventurous Comedy." The Detroit Lions.
4. Ladykillers (2004) -- "The greatest criminal minds of all time have finally met their match." The Cincinnati Bengals, with honorable mention to the Dallas Cowboys.
3. Turner & Hooch (1989) -- "The Oddest Couple Ever Unleashed!" The Jets, obviously.
2. Every Time We Say Goodbye (1989) -- "A World At War ... Two Worlds Collide." What do you know, it's the Raiders again.
1. Bachelor Party (1984) -- "Shocking, Shameless, Sinful, Wicked. And the party hasn't even started." The New England Patriots.
As for the Eagles, our projection system continually wants to have sex with them, so I'll go with the Over too.
San Francisco 49ers: 6.0
Vince: It's the J.T. O'Sullivan era! Since being drafted in the sixth round in 2002, O'Sullivan has played five NFL games, with no starts. He has thrown just one career touchdown, with two interceptions and three sacks. Now offensive coordinator Mike Martz, who knows himself a thing or two about quarterbacks, has determined that O'Sullivan is the best passer on his roster. That is shocking and depressing all at the same time. His top wide receivers will be Bryant Johnson (nine total touchdowns in five NFL seasons) and Isaac Bruce (84 touchdowns in 14 years). How old is Bruce? In his rookie season in 1994, the Rams were in Anaheim, his teammates included Jackie Slater, and his coach was Chuck Knox. My point here is, this could get ugly real quick. They are in the NFC West, which means four games against St. Louis and Arizona, but their non-division schedule includes the AFC East (three tough teams, and also Miami) and NFC East. This, folks, is an Under team if ever I saw one.
Ben: Speaking of 49ers offensive coordinators, here's what head coach Mike Nolan said recently about Jim Hostler, the man Martz replaced. "This is not a 'Bash Jim' thing," Nolan said, "but Jim was just not ready." So Mike, calling out your former offensive coordinator by name in the local paper isn't bashing him? Is there a coach in the league who looks more foolish than Nolan when he speaks to press? (Answer: No.) I'm also a little confused by new general manager Scot McCloughan's quiet offseason. Although Justin Smith should provide some modicum of a pass rush, the offense sure isn't going to be revitalized by Isaac Bruce or FO-whipping boy DeShaun Foster. (As an aside, if you play in a deep fantasy league, rookie wide receiver Josh Morgan is worth a late-round flyer -- he's got Marques Colston-like potential to break out this year.) This team is horribly managed and horribly coached, and I say they will own the first overall pick in the draft this year. Taking my cue from the head coach, I throw the Niners Under the bus.
Seattle Seahawks: 8.5
Vince: Note to oddsmakers: This is not the 1990s. The Seahawks do not win between 7 and 9 games every year anymore. They've won at least 9 games every season since 2003. True, at times they've been mediocre and have had their wins inflated by their soft division. Well, guess what? The NFC West ain't getting any tougher. Between Arizona, San Francisco and St. Louis, the Seahawks should win at least five games. Between the AFC East and NFC East, they should be favored in four or five others. Their other two opponents, Tampa Bay and Green Bay, are no pushovers, but at least they get the Packers in Seattle. (If Green Bay has frozen tundra, what should we call Qwest Field's surface? Soggy plastic? Damp rubber?) The rash of injuries that have struck the receiving corps won't help, but they should be offset by the trio of incoming runners -- Julius Jones, T.J. Duckett and Justin Forsett -- each of whom looks better than the contemporary version of Shaun Alexander. I just can't see any reason not to take the Over.
Ben: Vince, as Seahawks fans we are contractually obligated to moan, Eeyore-like, about the state of our team. So please allow me this trifecta of grunge-induced depression. First, the starting offensive line has not played a single preseason snap together, and two starters (center Chris Spencer and right tackle Sean Locklear) are already nicked up with injuries. Second, quarterback Matt Hasselbeck did not play in the last three preseason games due to a mysterious back ailment, thus depriving him of the opportunity to build chemistry with new starting wide receivers Logan Flotsam and Jordan Jetsam. (Actual names for the curious: Payne and Kent.) Third -- and I cannot believe this nightmare is about to repeat itself -- the Seahawks were forced to place their rookie long snapper Tyler Schmitt on injured reserve due to (wait for it) a back injury. His replacement? Twice-retired 38-year-old Jeff Robinson, who two weeks ago was working for his wife's "holistic wellness center" in Seattle. From Robinson's staff bio: "Jeff is usually seen carrying his daughter Mae or running the register at her café." Hopefully Mae weighs 178 pounds and has kept Jeff game-ready for the NFL.
Now for the good news. Guard Mike Wahle, acquired in free agency, has been an absolute beast in the running game and may finally end the recurring Steve Hutchinson-induced fits of madness we all still stuffer. The four-headed rotation of Maurice Morris, Jones, Duckett and Leonard Weaver may be a fantasy football disaster but it's been a revelation in preseason -- turns out it's a lot easier to convert first downs when Shaun Alexander doesn't lose two yards on his first carry. Meanwhile, first-round draft pick Lawrence Jackson has already worked his way into the starting lineup, and the linebacking corps remains the deepest in the NFL. And Mike Holmgren remains one of the best coaches too. If the Seahawks played in the AFC they would be an 8-8 team -- at best -- but luckily for us they still play in the NFC West. Here's to the Over.
St. Louis Rams: 6.5
Vince: Steven Jackson is an absolute stud. Marc Bulger can still be effective when given time to throw. Torry Holt, though no longer a candidate to be the league's top receiver, is still better than anyone on several teams with legit playoff aspirations, including Minnesota, Philadelphia, and Seattle. Someday, the defensive line combo of Adam Carriker and Chris Long will be very scary. Will Witherspoon is one of the most underrated and versatile linebackers in the NFL. And that's about the last positive thing I can say. I'm just going to go through the schedule game-by-game. Stop me when I get to one you think the Rams will win. Eagles, Giants, Seahawks. Any takers? No? Bills, Redskins? Perhaps you'd favor the Rams in St. Louis, but that game's in D.C. Cowboys? Patriots? Um, no. Cardinals, in St. Louis? Debatable, but I'd say no. At the Jets? Absolutely not. At San Francisco? Quite possibly, but I think I've made my point. Later games against the 49ers, Dolphins and Falcons could push the Rams up to five wins, maybe even six, but certainly not seven. Under.
Ben: Hey Rams fans, remember last year, when your offensive line suffered a debilitating injury every time Lt. Tyrone Slothrop got an erection? I have bad news: Due to injuries to Brett Romberg and Mark Setterstrom, your current starting center is Nick Leckey, who was considered a long shot to even make the team prior to training camp. Also, your starting wide receiving corps consists of Holt (good), Drew Bennett (not very good), and either Dante Hall (awful) or Dane Looker (who was awesome at Puyallup High School but not so good in the NFL). Chris Long may be scary someday but he has actually struggled a bit in training camp, and last time I checked Scott Linehan remained the head coach, so I take the Under and a healthy dose of sodium amytal.
Tampa Bay Buccaneers: 8.0
Vince: When last season ended, I thought the Bucs' nine-win season had been done with smoke and mirrors. Only two of those wins came over teams with winning records, and the thumping they received in the playoffs at home against the Giants seemed to show their real status. On closer inspection, though, I found the biggest reason for the resurgence in Tampa: the return on investments the team has made in their offensive line. In 2006 and 2007, the Bucs drafted three linemen -- Arron Sears, Davin Joseph, and Jeremy Trueblood -- who each started every game last year. Added to that mix will be center Jeff Faine, imported from New Orleans, although Joseph's absence over the first part of the season due to a broken foot will hurt. Still, with no division rival looking particularly dominant, the NFC South looks ripe for the taking. The schedule is filled with other winnable games -- Kansas City, Oakland, Denver, Detroit, Chicago. I'm good with the Over here.
Ben: So let me get this straight. The Buccaneers decided to hold onto four quarterbacks this year, none of whom are named Chris Simms, and waited to release Simms until the very last roster cutdown so as to maximize the difficulty he'll have learning a new offense while the season is underway. Has any player in the NFL suffered worse mistreatment? Add to this fact that the Bucs re-signed "alleged" rapist Jerramy Stevens in the offseason and I think it's safe to say they have one of the more loathsome front offices this side of Cincinnati. Gregg Easterbrook may believe in football gods, but I'm an atheist, and I think this team is just talented enough to win nine games before making yet another first-round playoff exit. A reluctant Over.
Washington Redskins: 7.5
Vince: Has everyone forgotten that this was a playoff team last year? And it wasn't a schedule fluke -- their 7.9% DVOA ranked 12th in the league. A new coaching staff might slow things down at first, but it's not as if there were major player departures over the offseason. In fact, the bevy of rookie receivers makes the talent pool deeper. The schedule? It does hold the rest of the NFC East, true, but there is also the AFC North and the NFC West. They could win six or seven games right there. Their final two opponents are Detroit and New Orleans, two winnable games. Over and out.
Ben: Yes the Redskins made the playoffs, but four of their nine wins came with 37-year-old Todd Collins at quarterback. Put another way, Jason Campbell was 5-7 as a starter and now he must learn the intricacies of Jim Zorn's West Coast Offense. The early returns are not pretty. Plus, the phrase "bevy of rookie receivers" does not exactly inspire confidence -- who is the No. 2 receiver again? Devin Thomas? Malcolm Kelly? Antwaan Randle El? Also, Jason Taylor is injured and already a scratch for Week 1. This team is going way, way Under 7.5 wins -- they may even be selecting first in April, provided Dan Snyder hasn't traded the pick to acquire another aging defensive player on the downside of his career who is eager to start a film career (Derrick Brooks?).
(Looking for Best Bets? Actually, you'll now find the best picks against the spread in the Football Outsiders Premium section, where we've added weekly picks against the spread based on a formula that accounts for DVOA, weather, and injuries. You get that each week plus the database with 13 years of DVOA splits and a guaranteed 24-hour fantasy football question answering service. Check it out now!)